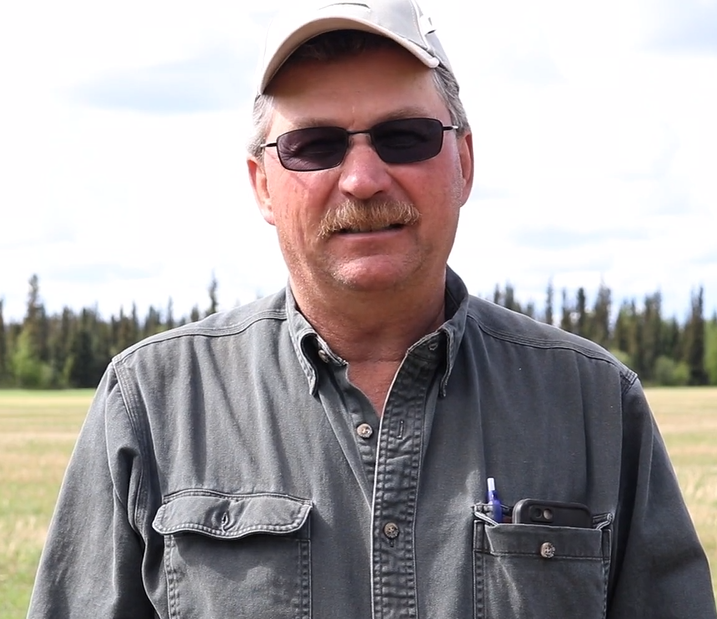 Farmers discuss risks of farming in Alaska and need for crop insurance.
Crop Insurance
About the Project
Under the United States Department of Agriculture Risk Management Agency (USDA RMA) Partnership Agreement, AgriLogic Consulting, LLC (AgriLogic) delivers crop insurance education and related risk management strategies to farmers across the state of Alaska. AgriLogic provides training through workshops (live and webinar), on-farm appointments, guest speaker spots at conferences and association meetings, trade show booths, and visits to farmer's markets.
AgriLogic partners with the Alaska Department of Natural Resources, Division of Agriculture; Alaska Farm Bureau, Inc.; Alaska Food Policy Council; Alaska Center for Energy and Power; and the Fairbanks Economic Development Corporation to reach Alaskan farmers and ensure information is relevant to Alaska's unique needs.
AgriLogic offers a translated workshop and crop insurance fact sheets for Hmong farmers near Anchorage through the Hmong Center of Alaska. Workshops focus on illustrating the value of crop insurance programs available in Alaska. Eligibility requirements, sales closing dates, and agent contact information are highlighted. FREE individual producer premium quotes are available upon request.
AgriLogic WFRP Factsheet (Hmong)
Through our partnership with the AK SBDC, agricultural producers in Alaska can access FREE QuickBooks classes ranging from Intro to QuickBooks webinars, to full-day workshops in multiple locations including Wasilla and Fairbanks.
Who is AgriLogic Consulting?
Click on the brochure image to find out more about AgriLogic Consulting.
This material is funded in partnership by USDA, Risk Management Agency, under award number RM18RMETS524C001. USDA prohibits discrimination against its customers, employees, and applicants for employment on the bases of race, color, national origin, age, disability, sex (including gender identity and expression, and sexual orientation), reprisal, gender identity, religion, reprisal, and where applicable, political beliefs, marital status, familial or parental status, or all or part of an individual's income is derived from any public assistance program, or protected genetic information in employment or is any program or activity conducted or funded by the Department. (Not all prohibited bases will apply to all programs and/or employment activities).